There are no wall posts here yet.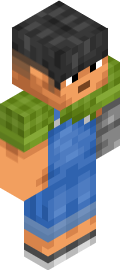 zen2010
---
Registered:

over 2 years ago

Last Seen:

about 1 year ago

Profile Views: 545
Forum
---
Latest Posts
I could really use Colored blocks...   clay, cement, wool, glass....     Other than that, I'm always in the need of tools, armor, and weapons.    Also maybe the materials to make the water conduit thingy.
about 1 year ago
Hi there.  I'm zen2010, and I've been playing Minecraft almost from the very start.  My first server experiences were with The Shaft, and I've continued on to many other servers.  I eventually started filling in staff positions and doing creative work.    I enjoy making things that people get lost in.  I'm not a fan of massive and spacious building styles. Off of Minecraft. I enjoy my coffee, my Youtube, and staying informed of popular culture.

 
over 2 years ago
Lake Zen is a small community of cabins or lodges surrounding a small lake north of High Gate.  I wanted to recreate and share my experiences of logging into Minecraft, and relaxing in my forest cabin after school or work.  I encourage anyone to join me in this relaxed, chill area.
over 2 years ago