There are no wall posts here yet.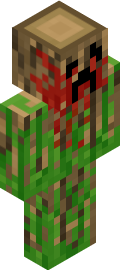 MoogleJin
---
Registered:

9 months ago

Last Seen:

9 months ago

Profile Views: 127
Forum
---
Latest Posts
On the minecraft server

If you find a treasure map and try to view it, it will have some no swiming sign instead of the map

Survival, about 1000 blocks from spawn

I tried logging out and logging in. I have had to trash 2 usless maps. No matter what I do they are broken. The X on the map is also covered. It almost looks like the image is overlapping the map.
9 months ago