There are no wall posts here yet.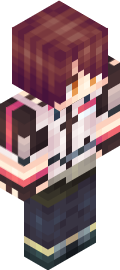 FairwayDaddyohh
---
Registered:

about 1 year ago

Last Seen:

10 months ago

Profile Views: 321
Forum
---
Latest Posts
I am looking for a few stacks of gravel.  place them on the market if want to sell them.
11 months ago
I also placed 32 leather on market if you need them.
11 months ago
Hi. as you know I am new here.  I died and lost everything right off the bat but getting some back now.  How do I get a new claim set and or starter set???  Thank you for your time.
about 1 year ago